BORDER BUDDIES HELPING HANDS is a wonderful group of dedicated people who work behind the scenes as Helping Hands volunteers. We are planning the BorderBuddies Buddies Annual Brunch and Auction. Would you like to make a difference in the lives of children in Honduras? Contact me, Gerri Sias-Roche, on how you can help. 
11/11/19 – The fundraiser with Texas Roadhouse gift cards is complete and has been VERY successful. THANK YOU ALL FOR YOUR SUPPORT!!
Medical Team 7 ~ 9/26-10/6
Team 56 On the Ground 8/9-18
Team 55 On the Ground 6/24-8/3
Team 54 – On the Ground – 6/21/19
 Team 53 is on the ground! 5/26/19

We have a new truck for the ministry!!! THANK YOU!!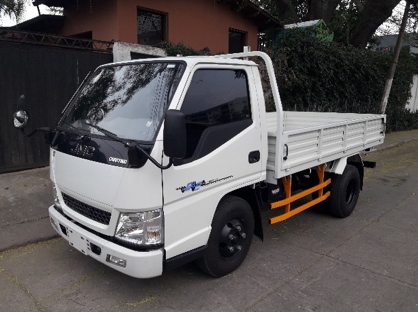 ---
---
 Email mjgm2004@yahoo.com to sign up for our newsletter.
---
2019 One Child Sponsorship Renewals 
Link here for PDF of 2019 Sponsor Form RENEWAL
---
2019 is our 15th year
in full-time missions to Honduras!
This year's theme is "IMPACT"
---
Use AmazonSmile whenever you order through Amazon.
They will send us a donation of .5%
on each eligible item that you order.
Just go to http://smile.amazon.com/ch/20-2597037 
and in a couple clicks you can help us to keep on helping others.
Thank you!!!!!!!!!!
---
We are praying to pay off the Mission House as quickly as possible  
 DONATE TO THE MISSION HOUSE
Please join us in this part of our faith walk. We now have a wonderful facility for housing our mission teams. Please prayerfully consider pledging support for this endeavor, and if that's you, please fill out this form HouseFundRaiserV8  and send it in.
---
Since October 9, 2012, Border Buddies Ministries, Inc. has received approval and accreditation from ECFA – Evangelical Council on Financial Accountability.  This means that we meet the very stringent standards of accounting practice and financial accountability as set by ECFA. To learn more about the standards please visit www.ecfa.org.
YOU CAN ALSO WATCH THIS SHORT VIDEO – ECFA VIDEO
Michael and Glenda Miller are Christian missionaries who live and work in Tegucigalpa, Honduras. They founded Border Buddies Ministries in February 2004, then incorporated it as a non-profit in New York State in April 2005, with 501c3 status granted in December 2006.
The vision that is foundational to this ministry is simply stated as, "INCREASE THE POSSIBILITIES, DECREASE PRISONERS". It resulted from watching young people lose heart, join gangs to make quick money, and wreck their lives. It simply broke Mike and Glenda's hearts.
The foundational scripture for Border Buddies is this: "We can make our own plans, but the Lord gives the right answer. People may be pure in their own eyes, but the Lord examines their motives. Commit your actions to the Lord, and your plans will succeed." Proverbs 16:1-3 (NLT)
The results are a two-pronged approach. The first has to do with communities themselves. Increase the possibilities for more choices for a better future.  That involves working with youth through youth groups, bible study, mentoring and getting a good education through school sponsorship/scholarship funding. All of this brings hope and provides a better way to deal with life and all its troubles. This also involves bringing Short-Term Mission Teams from the States to help refurbish, rehabilitate and expand existing schools and their programs. And working with adults, teaching life skills, job skills, funding and starting micro-businesses, sharing the Word through Bible study and interaction with the Short-Term mission teams. Our prayer is that this work will keep young men and women from becoming prisoners.
The second has to do with how to decrease prisoners. Mike and Glenda visit numerous prisons on a regular basis, share God's word, establish Bible studies, teach and fund micro-business possibilities, and offer TATTOO REMOVAL with a state-of-the-art laser tattoo removal machine. They support prisoners after release and help them get back on their feet. The ultimate part of the vision is to have Border Buddies Farm, where a structured environment of education and repatterning on a self-sustaining farm would provide a four-year rehabilitation program with a high success rate. Our prayer is that young men and women would no longer return to prison and that they would now become productive members of their communities.