OUR BIGGEST NEED AT THIS TIME IS FOR A PICK UP TRUCK.
As of December 2018, the 1999 Dodge Ram that we had is totally worn out. We had replaced the engine, all the suspension, had the transmission repaired and much more. This year the frame had begun to bend and so it's now beyond repair.
Please donate using this PayPal button for our replacement truck.
---
1. AMAZON SMILE – For all of us who use Amazon, they offer AmazonSmile as a fabulous way of helping us to help others. We get a donation from Amazon every time you use AmazonSmile when you order. Simply go to
http://smile.amazon.com/ch/20-2597037
---
 

2. For those who support children in our One Child Sponsorship Program, whether new, renewal, or INFOP (BOCES),  you can use this PayPal button to make the payment.

 

 

 
3. To sponsor a youth to INFOP (like BOCES) use PDF 2019 Sponsor Form INFOP
Pay with PayPal "Donate" button above and email forms to Glenda Miller at mjgm2004@yahoo.com or write a check and mail to Border Buddies Ministries, P.O. Box 1254, Elmira, NY 14902

---
3. COLLEGE FUND donations. In 2019 we have two students whose combined tuition is $4000. If you can support them please use this button specific for the College Fund.
---
4. Please support our New MISSION HOUSE. It is perfect for hosting teams. We need your help to pay it off and keep the ministry growing.  Use this PayPal button to designate support for the mission house:
---
5.  The GENERAL FUND makes sure we have an ongoing presence in Honduras. The General Fund directly supports Mike and Glenda and their living expenses to continue God's work in Honduras. Donate through this PayPal button to the General Fund:
---
6. To donate to our Medical Team missions use this PayPal button:
---
 7. YOU CAN ALSO DONATE STOCKS –
Donations of stocks has enabled us to have to confidence to purchase the Mission House and the Van. This is huge to us and makes all the difference in the world.
We are a 501(c)3 Not-for-Profit organization duly registered in the State of New York and with the IRS.
We are also ECFA approved as of October 2012. Visit www.ecfa.org to see the significance of ECFA approval, or watch this short video – ECFA VIDEO
If you would like to become a Financial Partner and receive regular updates from our missionaries, support can be mailed directly to us at:
Border Buddies Ministries, Inc.
P.O. Box 1254
Elmira, NY 14902
Border Buddies is a not-for-profit 501(c)3 corporation.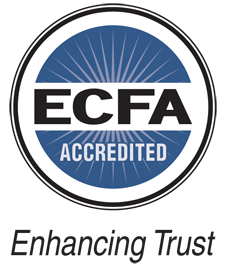 All donations are tax deductible.
We are ECFA approved, watch this video – ECFA VIDEO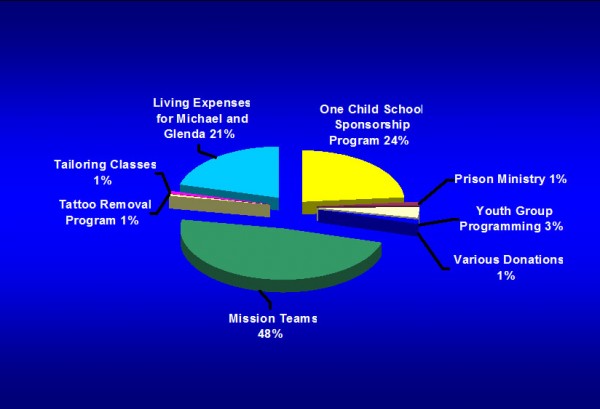 We need FINANCIAL PARTNERS
When Mike and Glenda answered God's call to become missionaries, they did so without having any mainline support, such as denominational or missions group support. Mike is a powerful speaker, and an evangelist, and after speaking at numerous local churches, and to the many friends he made in the various ministries he was active in, they felt they had enough support to go to the "field". They sold nearly everything they had, bought their tickets and moved lock, stock and barrel to Tegucigalpa in February 2004 all by themselves to begin life as full time missionaries. Their only support is through family, friends and others who have covenanted to help them in this work. Would you prayerfully consider supporting them, too?
…give, and it shall be given unto you; good measure, pressed down, shaken together, running over, shall they give into your bosom. For with what measure ye mete it shall be measured to you again.

…because that for the sake of the Name they went forth, taking nothing of the Gentiles. We therefore ought to welcome such, that we may be fellow workers for the truth.
– 3 John 1:7-8
Two things have I asked of thee; Deny me them not before I die:
Remove far from me falsehood and lies; Give me neither poverty nor riches; Feed me with the food that is needful for me: Lest I be full, and deny thee, and say, Who is Jehovah? Or lest I be poor, and steal, And use profanely the name of my God.
– Provers 30:7-9
We need PRAYER PARTNERS
If it weren't for prayer, Mike and Glenda could not be in the prisons daily, working with the gangs, helping people get tattoos removed, working with the youth, helping to start small businesses, organizing area meetings to get all the pastors working together, bringing Kairos Prison Ministry to the Honduras, teaching bible studies, and supporting their local church. It is first and foremost in their lives. Each day begins and ends with prayer. And the whole time between is bathed in prayer. They covet our prayers, too. If you can't support them in any other way, please consider becoming a prayer partner.
But seek first the kingdom of God and His righteousness, and all these things shall be added unto you.
– Matt. 6:33
…praying always with all prayer and supplication in the Spirit, being watchful to this end with all perseverance and suppication for all the saints.
– Eph 6:18
With this in mind, we always pray for you, asking that our God might make you worthy of his calling and that through his power he might help you accomplish every good desire and faithful work.
– 2 Thess 1:11
If you would like to become a prayer partner and receive regular email notification of prayer needs (and answers) please sign up by sending an email to Mike and Glenda at mjgm2004@yahoo.com.
Thank you, and God bless you.